JUDI Manche Collection
JUDI MANCHE is Judith Sondag's company in The Netherlands. She designs and manufactures the most exclusive  
jewelery
, 
dog collars
,  
browbands
and other 
equestrian equipment
 with Swarovski crystals. They are luxury products that are recognized regardless of time and place as the best and most beautiful available. Because crystals from Swarovski awaken dreams. 
With the unique design of JUDI articles, every demanding rider steals the show: your horse and outfit receive extra attention with the accessories from JUDI. Order of our 
jewelry
However, you don't have to be an Amazon. The beautiful Swarovski crystal in combination with the unique design of the bracelets and other jewelry provides inspiring beauty in a play of light at every occasion.
The Swarovski crystals, the design and the craftsmanship of JUDI is therefore much more than the sum of its parts. It's emotion. 
Design your perfect day.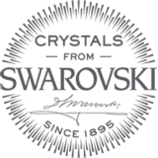 3 Year Guarantee
Three-year warranty
3-year warranty;

 

that's what you get when you buy a JUDI browband, dog collar or belt.

 

The Swarovski crystal is guaranteed to stay in place thanks to the silver sleeve around the stone;

 

this is vacuum pressed into the products. 
Each Swarovski crystal from JUDI comes in a separate case with a kind of open pin at the bottom.

 

We press these one by one into the leather, splitting the pin in the leather.

 

As a result, the sleeve with the Swarovski crystal is stuck in the leather.
"At events where we have our stand, I often get the question whether these crystals will stay put.

 

I know from experience that they don't fall out;

 

we have been working with this system for five years now and no customer has since reported to us that the crystal has fallen out of his or her browband, dog collar or belt, "said Judith Sondag (owner of Judi Manche).

 

"We therefore dare to give a 3-year warranty with confidence."

 

And this applies to both the Swarovski crystal and the case.
The browbands can therefore take a beating and are 'horse proof'.

 

The Swarovski crystal on a dog collar is also guaranteed to stay put when a dog starts to scratch;

 

they are 'dog proof' thanks to the silver sleeve around the stones.